Master for Life: Hercules Private Security Series (Book 1)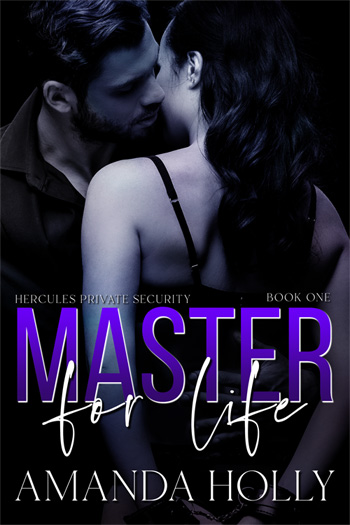 How do you come back from the dead?
And if you do, will the love of your life give you a second chance?
With bullets flying all around, who can they trust?
Anna faked her own death, left her home country and created a new identity as bestselling author Star Black, but after five years she's back in town and it's time to bury her past for good.
Soon after her arrival she becomes the target of hired assassins, and realises everything is not as it seems. After coming eye to eye with her ex-lover Declan, and him not recognising her, she's filled with regret for faking her own death. She's lost the one person she could always rely on to keep her safe.
Declan is forced to face facts. He's been played by Anna, the love of his life, who is most assuredly alive. Yet when a shooter comes for her, he doesn't hesitate to slip straight back into the role of her protector, and lover. He brings her fantasies to life and makes her body sing, proving there's no expiry date on their chemistry.
With the assassins homing in on their target, Declan and Anna embark on a race against time to solve the mystery surrounding her inheritance. But will Declan be able to keep her safe and can they bridge the emotional distance separating them before Anna needs to make the ultimate choice: stay with Declan, or give him up forever?