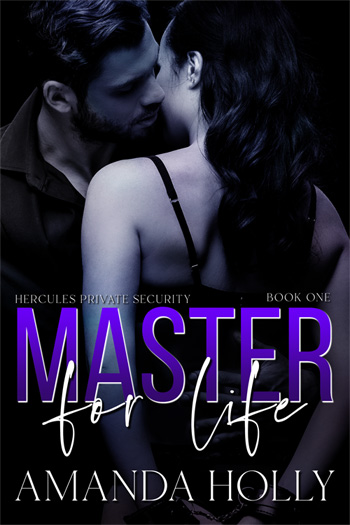 Five years ago Anna faked her own death, but now she's back and this time Declan isn't letting her go.
After creating a new identity for herself as bestselling author, Star Black, she's back in South Africa to say goodbye to her past for good. But soon after her arrival Anna realizes everything is not as it seems.
When she meets Declan, the lover she left behind, regret quickly makes Anna wonder if she made the right choice when she deceived him by faking her own death. Once again she becomes the target of hired assassins, bringing him back into her life in the role of her protector.
With danger lurking all around them, Declan brings Anna's body back to life and shows her a world she's only ever fantasized about. Nothing has changed when it comes to their chemistry, but can the emotional distance separating them be bridged between the sheets?
In a race against time, to solve the mystery of Anna's parents' death, Declan and Anna stand to lose much more the second time.
Amanda Holly takes you on a rollercoaster ride in this romantic suspense novel.